BLOG

As part of a broader strategy of Location Intelligence integration into the enterprise ecosystem, Amristar has extended its relationship with Colosa as an Elite Partner for Processmaker.
In 2013, Amristar developed plugin capability to ProcessMaker for its Map Engine and map applications platform iDelve, allowing customers to now seamlessly integrate and embed real-time 'live' maps into ProcessMaker workflow applications.
The Elite Partner relationship will mean the companies will work closer on joint sales and marketing efforts, with Amristar providing additional value in physical presence and expertise in the Asia-Pacific region.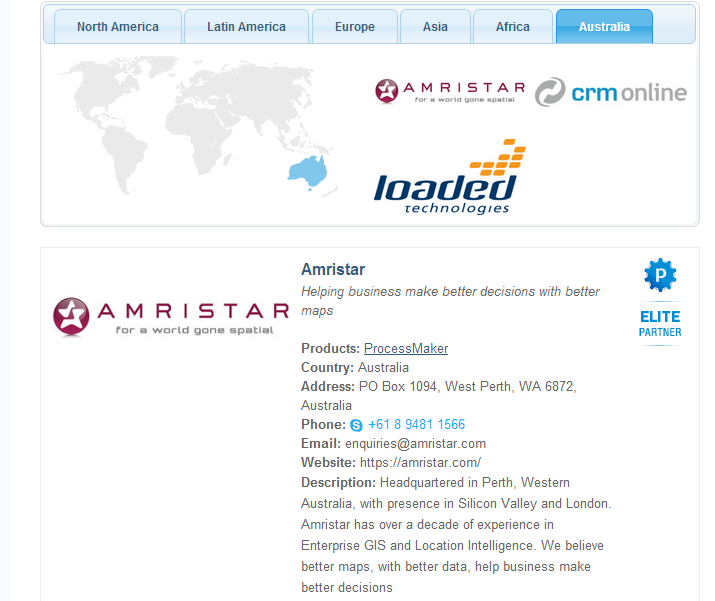 Cloud | Maps | Business apps