BLOG

Amristar is excited to kick off a new year of Capstone industry projects with Curtin University.
Since our first project in 2010, Amristar has shown 35 final year computing students how software projects are run in the real world. This year, 8 more students will be added to that list across 2 awesome new projects.
Through the years, our students have built prototype solutions for Australia Post and Transperth, built a drone-imagery repository, a food delivery site, put BI visualisations on maps, created an immersive VR app of the Curtin Campus, designed gestures which controlled maps using an XBox Kinect, and mashed up maps with LinkedIn and Facebook.
This year, one of our student projects will be employing Nowcasting technology to provide current and near-future weather reports that can be used in conjunction with home-automation through IFTTT. The other student project will develop a community portal for sharing resources, with rewards managed through a digital ledger based on blockchain technology.
Here are some of the projects Amristar has run in the past.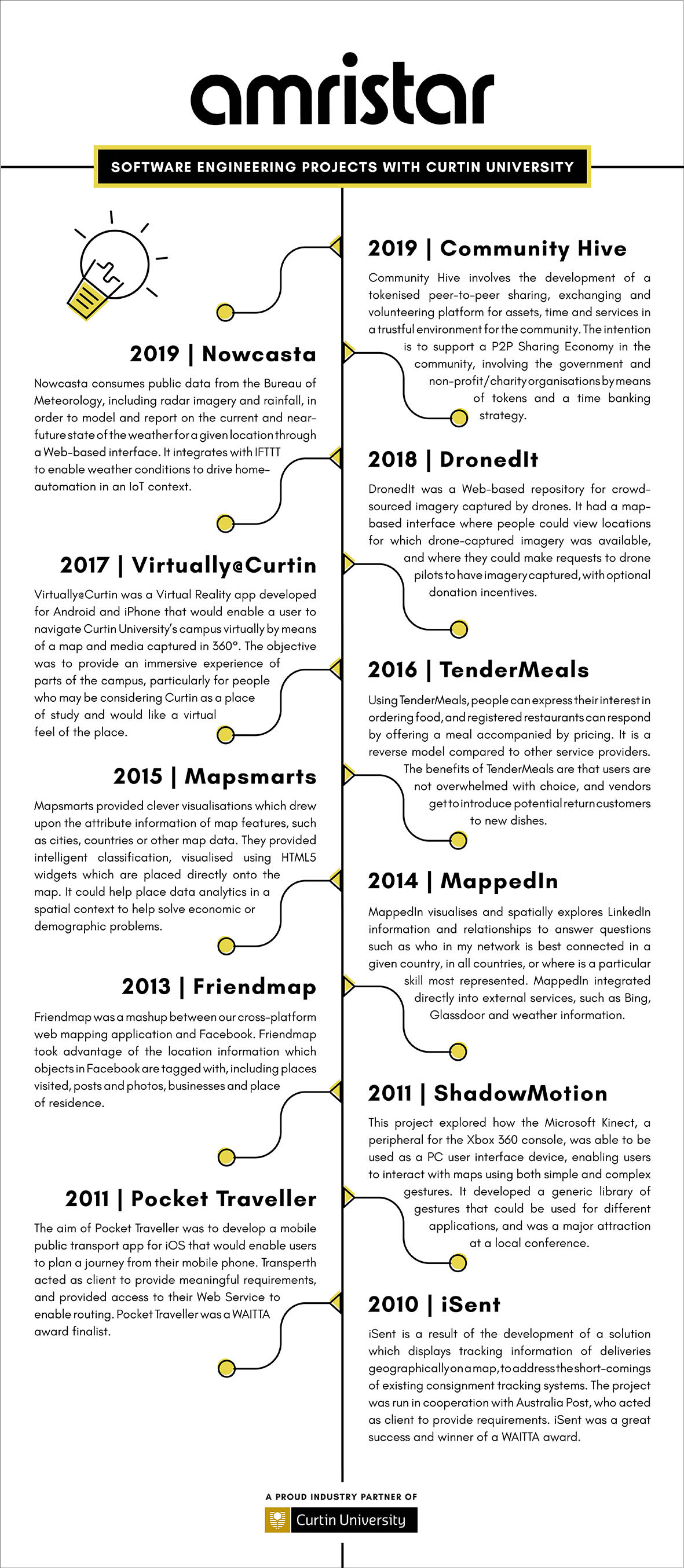 Cloud | Maps | Business apps