Location Intelligence technologies for businesses
that deliver maximum impact with minimum effort
Operations data is the core life blood for your business processes and decision-making, but when it comes to empowering location intelligence into your business, that's just the tip of the iceberg. Delivering 'live' high-fidelity maps and apps for business requires a real-time blend of spatial and operational data from multiple sources. Our products are designed to meet the investment value returns of executives, while delivering the high standards demanded of operational, development, and end users for critical line of business systems.
DATA
The data you need is coming from an ever diverse range of sources and custodians.
Do more with less… and faster
Our products help you COLLECT the data you need from anywhere, CONNECT it with the systems, products and people you need to, and CAPITALIZE though cost savings, business improvement and increased user satisfaction.
MAPS
Mash-ups of spatial and operations data are growing in complexity, scale and cost.
Stream only what you need
Other mapping solutions use server-heavy, pre-loaded images with static and dated content overlaid on the map. Turn your business on to Interactive WYNIWYG (What You Need Is What You Get) vector maps that give you live data at the client.
Overlay other imagery from anywhere, including leading map imagery providers Google, Microsoft Bing, Nokia, OpenStreetMap and others.
APPS
Location-enable your business applications, in the Cloud or on the ground.
Use the momentum of others
Our open API further allows for ease of integration with standard enterprise tools and platforms; Business Intelligence, Asset Tracking, Workflow, and more…
Leverage geocoding Web services to bring operational data to life in maps 'on-the-fly', making it accessible to other GIS and Enterprise productivity tools.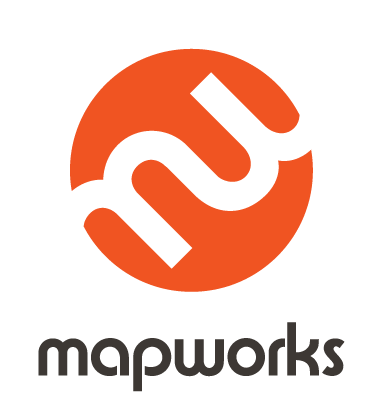 ---
With the belief that better maps help you make better decisions, our goal with Mapworks was to make it easy for customers to empower Location Intelligence into their business. Mapworks allows you to access data from anywhere, then design, build and share maps that can seamlessly integrate and embed into any application via a rich and open API.
Mapworks is available as a Cloud SAAS platform via mapworks.io, but we also offer the same technology for on-premise deployments. Mapworks provides the proven vector-based rendering engine that we provided for the last decade via iDelve, but we've upgraded the entire offering to fit the cross-platform demands of business today.
---
Are you a custodian of spatial data and want to allow customers to get seamless access to your data without all the headaches of managing distribution?
Much of the spatial data used today comes from external sources, creating issues with security, cost of data management and uploads and currency of data for use by your applications.
iConnect provides a set-and-forget means for data custodians to let their customers maintain a fully synced copy of spatial data sets on their local servers, with the data consumers in full control of the refresh frequency via their iConnect Settings.
As a data owner, it's always good to offer your customers options. You may already be using other forms of data distribution, even ftp and courier services to ship disks. iConnect allows you to put your customers in control of the data distribution to suit their needs, leaving you to get on with your business. With a geoserver running on your WFS server, you can give your customers two new options:
Let us use iConnect to upload and sync your data into Mapworks, giving them access in our Cloud service OR
Ask your customers to use iConnect. They can then administer their data synchronization with the iConnect scheduler themselves. Once set, iConnect does the rest, uploading only the changes from from the last upload.
Especially useful for large data sets, iConnect offers greater efficiency and cost reductions for you and your customers in data distribution.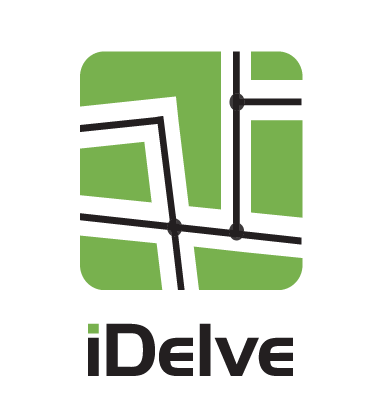 ---
iDelve was our first Enterprise web-mapping platform, which has ceased commercial sales as of 2014. iDelve enjoyed a long and happy existence, and we still support customers running on this platform. The iDelve architecture included Java Applets. As we moved to a cross-platform Javascript/HTML5 architecture, much of the proven and well road-tested core server code in iDelve was given an upgrade and brought-forward into our new Mapworks offering. Anyone familiar with the high performance benefits of the iDelve Maps Engine server will be pleased to know those benefits are now available in our new Mapworks platform.